The Regions 4Food Interreg Europe project held the online event of the Interregional Seminar on 30 November 2020, where all partners, including South Transdanubian Regional Innovation Agency Nonprofit Ltd. participated. One of the aims of the seminar was to publish the final strategic recommendations for European policies. A second draft of this document has recently been completed, which is summarized below.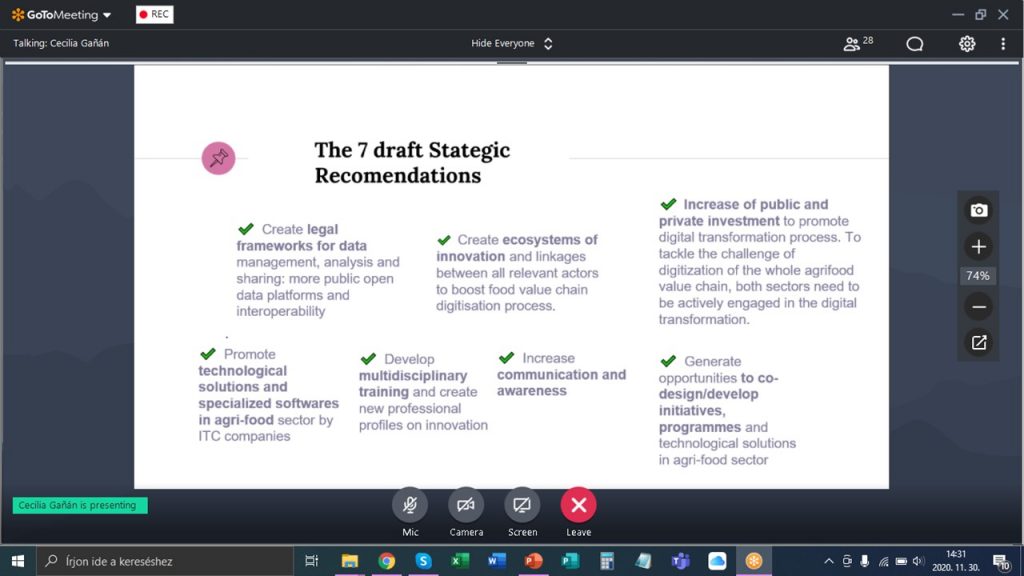 A Regions 4Food projekt partnerek véleménye szerint:
Digital technologies are evolving faster than their regulators, so a policy mix may be an appropriate approach to address this concern.
European regions need European policies that provide support for the agri-food value chain.
Promoting digitization through process simplification or mandatory requirements can be useful to accelerate digital transformation processes along the value chain. In order to remain competitive, it is important to find ways for ITC companies to simplify processes.
Improving interoperability, digital infrastructure and open data in addition to the strategic area of awareness raising and public action.
The development of the digital economy in European regions in all sectors would bring significant economic benefits, mainly due to the resulting productivity gains.
These five points are aligned to the relevant messages coming from:
Common Agricultural Policy (CAP)
EU Digital Agenda
Horizon Europe Programme
Based on the exchange of experiences between decision-makers and experts in innovation and digitization of the agri-food value chain, the project partners of the Regions 4Food project recommend:
Creating a legal framework for data management, analysis and sharing: more public open data platforms and interoperability.
Creating innovation ecosystems and coordinating and consolidating existing structures that facilitate links between all stakeholders to boost the digitalisation of the food value chain.
Increase public and private investment to support the digital transformation process.
Support of technological solutions and specialized hardware and software in the agri-food sector by ITC companies and development of digital infrastructure across Europe.
Develop multidisciplinary training and create a new professional profile related to innovation.
Raising awareness and communication.
Create opportunities for joint planning / development of initiatives, programs and technological solutions in the agri-food sector.
During the 6th semester, the Regions 4Food project partners will discuss with stakeholders the outcome of the preliminary conclusions received at the online Interregional Seminar on 30 November 2020. The aim is to reinforce these recommendations or use new input based on them. At a seminar scheduled for May or November 2021, the project partners will discuss with innovation and digitization experts in the agri-food value chain and then agree on common strategic recommendations. The final document will be distributed in Phase 2.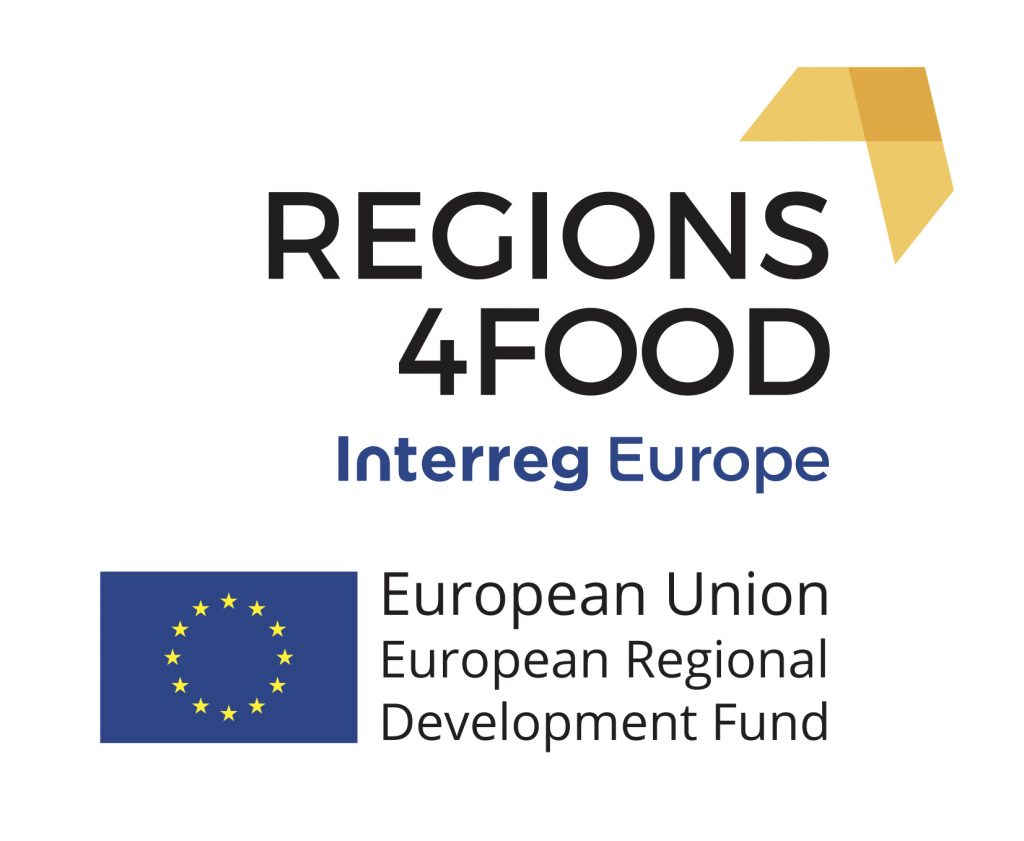 The Regions 4Food project is co-financed by the European Regional Development Fund and Hungary.